Bolton's misery continues
Not so long ago Daniel Sturridge was helping Bolton Wanderers climb the league, his return to north left The Trotters firmly at the bottom.
While Bolton began the day at the bottom of the league any hopes of letting another club have a turn on the bottom rung soon evaporated as the former Wanderer took the visitors ahead after 90 seconds. With only 15 minutes on the clock Frank Lampard doubled the lead. The short history of the match repeated itself with the two goal scorers apparently taking turns to embarrass goalkeeper Bogdan to make the score a shameful 0-4 within half and hour.
After half-time Boyata took just 54 seconds to offer a glimmer of hope for Bolton. Optimism levels around the ground rose slightly but soon took a dive when Lampard completed a hat-trick just before an hour's play. Beyond that Bolton did just enough to prevent their goal difference becoming a very negative teen.
Once again loosing was not altogether surprising but the margins that Bolton have lost by is a worrying factor that needs to be addressed.
Let's stay optimistic though. Looking at the league after today's match it is obvious that Bolton are struggling and look to be destined for The Championship. I am sure that Owen Coyle will not want to show his face at Turf Moor as the manager of the team he left Burnley for.
As the poet John Cooper Clarke once wrote:
I'll tell you now and I'll tell you firmly
I don't never want to go to Burnley
What they do there don't concern me
Why would anybody make the journey?
Full match reports are available from the BBC and the official Bolton Wanderers website.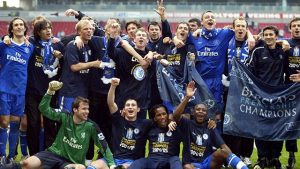 Cahill joins the England squad
Bolton Wanderers needed a break after their six defeats but once again Gary Cahill will be joining the England squad ahead of next Friday's Euro 2012 qualifier when England travel to Montenegro. If he takes his place in England's defence it will earn him his 6th cap.
Recently not only did Cahill play his part in two successive clean sheets for England he scored one of the three goals against Bulgaria. England will be looking for another clean sheet as that would guarantee them a place in the Euro 2012 finals.
Good luck to Gary and the rest of the England squad, even if some of them have added to Bolton's current misery.
Ivan Klasnic (Croatia) and Adam Bogdan (Hungary) have also been called up for international duty for the Euro 2012 qualifiers.
Duty calls for Under 21 international squad members too. Mark Connolly (Republic of Ireland), Gael Kakuta (France) and Dedryck Boyata (Belgium) are all in with a chance to represent their country for the U21 2013 European Championship qualifiers.
Finally, former Wanderer Gary Speed, manager of Wales, will face Switzerland and Bulgaria in Group G of the Euro 2012 qualifiers.
Good luck to Gary Speed and all six Bolton Wanderers players on their travels.