It is not breaking news that there are football players who can count their monthly income in millions of dollars. Football players have different sources of earning their money – via transfers, sponsorships, commercials, national team performances, etc. Here are the footballers who are considered to be the most valuable players in the world of sport, and therefore, they can be lavishly paid for their presence in a particular club.
Cristiano Ronaldo – $125 million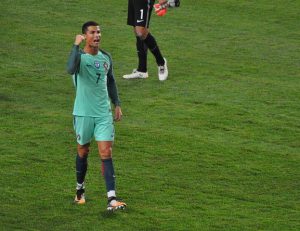 Having played for clubs such as Sporting, Nacional, Real Madrid, Manchester United, and Juventus, Cristiano Ronaldo has strong arguments to return to his former club Manchester United as he gets a nice bonus for coming back. Apart from this, his football achievements are impressive in general: he is the triple bearer of Premier League titles and a Championship League crown. In addition, his partnerships with Nike, Herbalife, Clear, as well as various deals with perfume, clothing, hotel, and gym brands, afford him a luxurious lifestyle and bring him to the first place on our list.
Lionel Messi – $110 million
Lionel Messi has occupied first place for a long time, yet the club transfer has brought him to second place. He left his club Barcelona after the drama provoked by the Spanish League, which decided to cut down on footballers' wages due to COVID 19 pandemics. Messi is now playing for PSG and keeps the deals with his partners, such as Adidas, Pepsi, Jacobs & Co., and Budweiser. Apart from his engagements with football clubs and sponsors, he also plays for the Argentinian national team as the team's captain.
Neymar da Silva Santos Junior – $ 95 million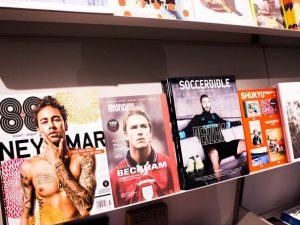 Also playing for PSG, there is an interesting fact about Neymar – he holds the record of the highest transfer fee in the history of football ($263 million). In 2017, he tried to make up for Messi's departure in FC Barcelona and made a grand success – he led his team to the Championship League finals. According to the terms of his contract with PSG, he will play for this club till 2025. Additionally, he collaborates with Puma and dominates social networks such as Facebook, Twitter, and Instagram, which makes him the third-most-popular athlete on these networks.

Kylian Mbappe – $43 million
Mbappe is another PSG player whose contract ends in 2022. Since he is only 22, football analysts estimate that his salary can only go up for the majority of reasons – he already won the World Cup when he was only a teenager, he has a nice starting point in PSG, and he has a lot more to offer to football matches. It is estimated that his transfer fee from Monaco to PSG was worth $180 million. As far as sponsorships are concerned, he collaborates with Nike, Hublot, Electronic Arts, and Fifa Video Games. The thing that sets Mbappe apart from others is the charity work – he leads the campaign for the development of sports facilities and opportunities, as well as charity projects in Africa.