Goals galore is what football fans want to see! There have been some spectacular high scoring affairs in the history of the Euro Cup since its inception. In the 60-year history of the UEFA European Championship, there has never been a shortage of goals.
The 2016 Euro Cup holds the record for most goals scored in a tournament (108 goals), while the 1976 tournament saw the most goals per scored (4.75 goals per game). Some of the records might be broken in the next tournament.
But for now, let's see which are the games with the most goals in Euro Cup history.
France vs Yugoslavia 4-5 (1960 semi-final)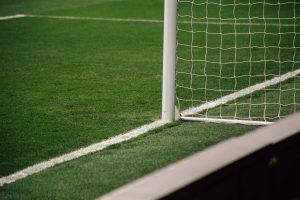 The first game in Euro Cup history is also the one with the most goals scored. At the same time, it is one of the most spectacular games ever played in football. The hosting French team went up 2-1 by halftime.
In fact, it was 4-2 in favor of Les Bleus with just less than a quarter of an hour of playtime left. But the Yugoslav team turned things around with three goals in five minutes, scheduling the finals against the Soviet Union.
Yugoslavia vs Spain 3-4 (2000 group stage)
Spain needed a victory to advance through and that seemed less likely as they entered added time with the score being 3-2 in favor of Yugoslavia. Gaizka Mendieta's late penalty managed to level things, but it was still not enough for La Furia to advance.
Luckily, Alfonso Perez netted his second of the match for a late, late game-winner in the 95th minute for pandemonium to erupt.
Netherlands vs Yugoslavia 6-1 (2000 quarter-finals)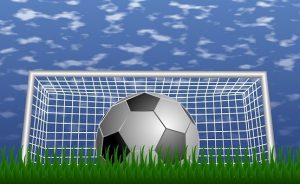 The Yugoslav team was involved in some of the most memorable high-scoring games in the 2000 Euro Cup tournament. But none was more memorable than the thrashing they suffered against the tightly led Dutch side with Frank Rijkaard at the helm.
The Netherlands displayed a clinic in football with Patrick Kluivert bagging a hat-trick and Marc Overmars scoring two.
France vs Iceland 5-2 (2016 quarter-finals)
Iceland was already the surprise team of the tournament even before they eliminated England in the previous stage. Most football fans were hoping that the dream would continue and some even hoped that the small island nation has what it takes to go one step further.
But the French attackers were just too overwhelming for the Icelandic defense to bear. By half time it was already 4-0 in favor of Les Bleus. Iceland did manage to fight back and their consolation prize came in them scoring twice. France went on to reach the finals where they suffered a disappointing loss against Portugal on home turf.