Joyous scenes at The Reebok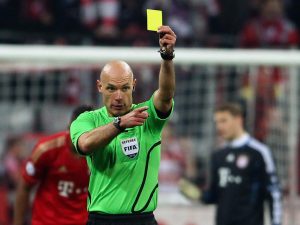 Yeah you read that right, Bolton won with an impressive five goals.
There are times when your faith in your chosen football club begins to dither or perhaps fade and there are times when that fading faith is fully restored and energised. Today's result — thankfully — did the latter.
No sooner had Howard Webb started the game Bolton were lively and attacked instantly. Stoke allowed Chris Eagles to take a shot within a minute of the start but his attempt was blocked. Bolton had wait until the second minute to take the lead via Kevin Davies, when Ivan Klasnic's quickly taken free-kick caught Stoke napping. Complaints were waved away and the goal stood.
Chris Eagles doubled the score before half-time and Bolton looked confident as the match progressed.
Shortly after the break, Klasnic scored with a nice shot from outside the box to beat Begovic. Bolton were slowly off-loading their misery which had accumulated due to a total lack of home wins and some frustrating away trips.
Klasnic assisted Chris Eagles in scoring his second, and went on to score a brace himself with 10 minutes to go.
Overall, a deserved win for Bolton who had reversed the scoreline that Stoke had embarrassingly shoved Bolton out of last season's FA Cup with at Wembley. A small consolation for that semi-final but a valuable three points for The Trotters.
A giddy Owen Coyle told the BBC: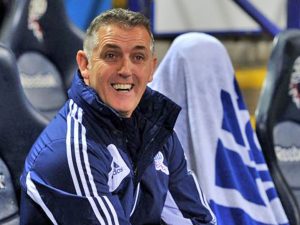 "The performance was one of high intensity from start to finish. It was outstanding, a great performance. I shouted for the back pass. We used a bit of football intelligence, very inventive and very clever thinking. It was a clever piece of play.
"We had to stand up and be counted today. The talking had to stop and we had to deliver — and we did. The players were up for the challenge."
Let's not get carried away with this result. I am sure that a majority of Bolton Wanderers fans are level-headed enough to enjoy today's result while remembering that there are more challenges ahead and The Trotters need to take today's boost to The Hawthorns a gather more points there.