Gary Megson seems to be thinking hard about how to become more popular with Bolton fans and his latest ploy is to openly praise former Trotter Kevin Nolan and attempt to bring him back to The Reebok Stadium. Megson is quoted as saying;
"I didn't particularly want him to go in the first place.
We asked somebody to find out if Newcastle would be interested in loaning Kevin back. We haven't had a response. We heard Newcastle needed to move one or two players about because they went down."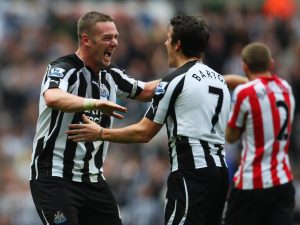 So, no news as yet but would the reintroduction of Kevin Nolan be a good thing for Bolton? Probably not.
Sure Nolan was a great Wanderer — scoring 50 goals in his 343 appearances for the club and assisting countless times. However, as Megson pointed out in the same interview, Nolan's form began to dwindle and he has not found too much success at Newcastle.
Would this move make Megson more popular with Bolton supporters? Probably not. In fact, definitely not.
Megson getting Nolan back a The Reebok would be seen as vain attempt to appease the crowd. In fact Megson has cleverly used talk about Nolan as a smokescreen to hide his new striker scam.
I doubt that I'll be reusing the headline, 'Nolan Signs Until 2011'. Unless, of course, the 2011 refers to the time that Megson owns up that his comments about Nolan was indeed a distraction tactic.
How would you feel if Kevin Nolan became a Wanderer again? Your views are welcomed via the comments below.
Wanderers on international duty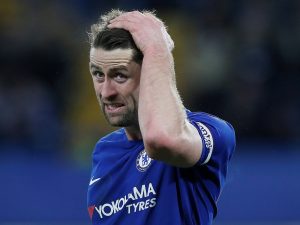 Bolton Wanderers defender Gary Cahill earned his sixth cap when he lined up for England's Euro 2012 qualifier against Montenegro last night. While England only needed a draw to secure their place in the finals that was all they got. 2-2 was the final score — England's overall performance was enough but disappointing.
Meanwhile, Ivan Klasnic was probably pleased not to have been part of Croatia's clash with Greece that saw riotous scenes amongst fans. Greece beat Croatia 2-0, however, Croatia still can still qualify for Euro 2012 and face Latvia on Tuesday.
Goalkeeper Adam Bogdan watched from the subs bench as Hungary beat Moldova 0-2 and unsigned Gabor Kirarly showed the Wanderer how to keep a clean sheet. Hungary take on Finland but neither nation will be at next year's European Championship.
Wales beat Switzerland in Swansea last night, 2-0. Wales manager and former Wanderer Gary Speed spoke of "nail-biting" match against, "the best team we've played."