We keep hearing about football games that have gone out of hand because of noisy and drunk supporters. Such situations can be prevented by following some simple rules even though some of them are unwritten guidelines. If you've never been to a football game before, here's what you need to know in order to have a civilized enjoyable experience and let's just hope that the other supporters are on their best behaviour as well.
Stay seated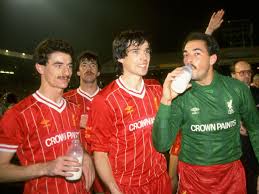 At the 1988-89 FA Cup semi-final between Liverpool and Nottingham Forest, 96 people lost their lives in the human crush and 766 others were injured. Since then, most stadiums no longer have standing areas. It's best to remain seated for the most part of the game unless the whole crowd is standing up for big moves like scoring a goal.
Otherwise, you risk upsetting the ones behind you and conflicts may arise. The disadvantage is that if you buy a season ticket, you are stuck in the same seat and will be separated from your friends who got a simple ticket.
Follow the rules of the stadium
Each stadium makes its own rules, but they all are quite similar. The most obvious one is to keep off the pitch. You are usually not allowed to bring glass bottles or cans at a game because fans tend to throw them on the pitch or at each other.
Some stadiums have a zero-tolerance policy for verbal and physical abuse, which results in you getting kicked off immediately. Also, don't get drunk at a game. There are kids there too and you're putting them at risk by increasing the chances of starting a fight.
Don't throw stuff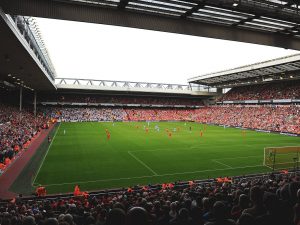 This is one of the most important rules to follow. Far too often, we see players getting injured by things that fans throw onto the pitch in a lousy attempt to display their dissatisfaction. Toilet paper rolls are some common items that end up on the field. Even though you might think they are not dangerous, players can easily slip on the paper thus injuring themselves.
At some games, people even throw firecrackers to the referee, which is very dangerous especially for the ones that sit between you and your target. Coins even though they're thought to be harmless, can reach substantial velocities when thrown from a distance.  For example, the referee of a Scottish Cup game was rendered unconscious after being hit in the head by a coin.
Don't wreck things on your way back
It's quite common for big groups of fans that leave the game to stop in pubs and leave a total mess in their path. Remember that people live around stadiums and they prefer not to have their front gardens destroyed and bins knocked down every time a big match takes place.
Also, don't wreck buses and trains. Believe it or not, this has happened. Big groups of supporters caused so much damage to a train carriage that it had to be withdrawn from service to be repaired.